Willow (Pre-School and Reception)
Class Teacher – Mrs Sherratt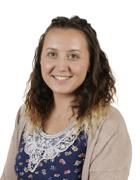 Please click the link below to find out what we are learning about this term.
Autumn 1 2022 Medium Term Plan
Autumn 2 2022 Medium Term Plan
Please click the link to see Willow class' typical weekly timetable.
As we follow children's interests as well as curiosities that arise due to aspects such as seasonal change, this is often subject to change to enable a rich and child-led approach to learning.
Willow Class PE
Reception children will have PE on Mondays this term.
Preschool children will have PE on Wednesdays this term.
Please ensure your child comes to school in their PE kits on these days.
Forest School
Forest School Fridays happen each week so please ensure your child comes prepared with wellies and appropriate clothing for the weather.
Homework
Reception Summer 1 Homework Grid
Reading
These fantastic reading lists are a great start-point for texts to read at home with your child.
Additionally, for children in Early Years, this list provides some ideas for start-points: Terrific Texts for Early Years